by B.B. Pelletier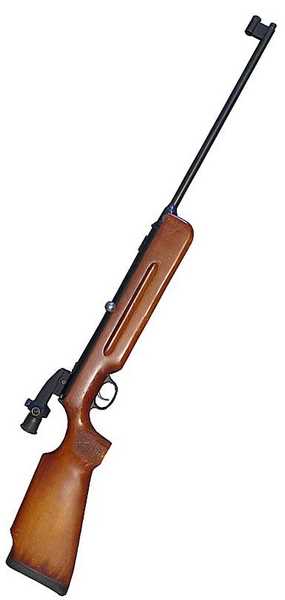 The Haenel 311 is the world's only bolt-action spring-piston 10-meter target rifle.
Today is accuracy day for the Haenel 311, and the day holds a couple surprises and should be a fun read. Because of the crude design of this rifle, I don't shoot it that often and I forget just how well it shoots.
The 311 is a recoiling spring-piston air rifle and, as such, has to be held with the artillery hold for best results. I needed to be reminded of that.
Also, I tend to shoot smaller groups with the Ballard .38-55 rifle at 100 yards when I wear my glasses. But when shooting a 10-meter rifle I tend to do best without them. Since I haven't shot at 10-meter targets in a while, that was another point that needed to be remembered. read more