by Tom Gaylord
Writing as B.B. Pelletier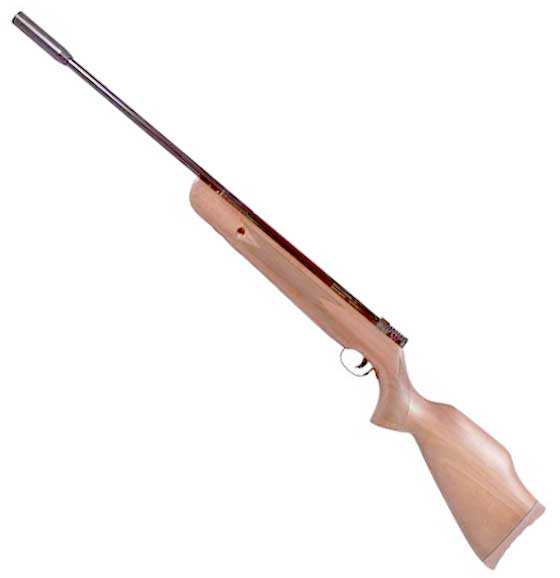 Air Venturi M8 is very much like the Bronco.
This report covers:
Velocity
Conclusions
Cocking effort
Trigger pull
Firing behavior
Evaluation so far
Today we become more familiar with the Tech Force M8 rifle. In Part One I mentioned that the powerplant on this gun is very similar to the powerplant on the Air Venturi Bronco that has been discontinued. In fact I believe it is identical. The one thing that differentiates Air Venturi and Tech Force spring rifles from Mendozas is we made them not drill a hole on the left side of the spring tube for oiling the piston seal. Low-order detonations were the way Mendoza rifles achieved their velocities, but we didn't want that.
Several readers who already have this gun can confirm that the M8 is smooth-shooting and easy to cock. Reader Bulldawg mentioned how surprised he was at the beauty of the M8 stock. I must agree. You can see it in the photo above,and that seems to be an accurate representation. The shape is pleasing and Mendoza seems to have used some beech wood with more figure than you usually see. The stock on my test rifle is as pretty as walnut. read more