by Tom Gaylord
Writing as B.B. Pelletier
This report covers:
Maynard tape primer
.22 Long
Rifling twist rate
Why change the twist?
Time of flight
But…
Inuit and the .22 Long
.22 Extra Long
The big change
Smokeless powder
Smokeless powder
Smokeless powder
The bleeding obvious
A lot more to tell!
Not even halfway!
Maynard tape primer
A reader asked about toy caps last time and I said I would show some roll-type percussion caps that were used in the Civil War. The Maynard tape primer was a mechanism that held a paper roll of percussion caps and fed them over the nipple when the gun was cocked. It actually worked and was just one of several automatic priming systems that were just ahead of the metallic cartridge era.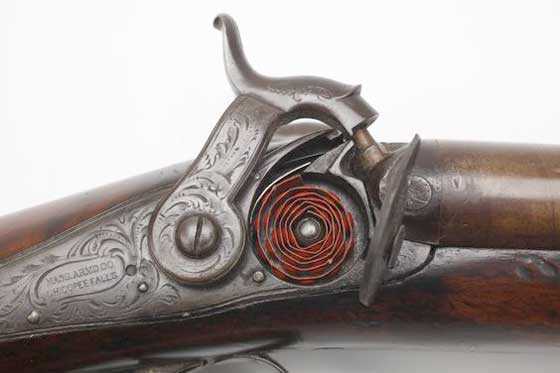 The Maynard tape primer fed percussion caps automatically as the gun was cocked. It could be incorporated into the design of the gun or added on.
I ended the first report with Smith & Wesson's launch of the .22 Short in 1857. At first it was just called a .22, but the introduction of the .22 Long in 1871 caused them to rename it the Short after that time. I didn't mention it in Part 1 but the chamber pressure of the Short cartridge as it's loaded today is 24,000 psi, and the bullet diameter is 0.225-inches.