Customer Reviews for Air Arms Galahad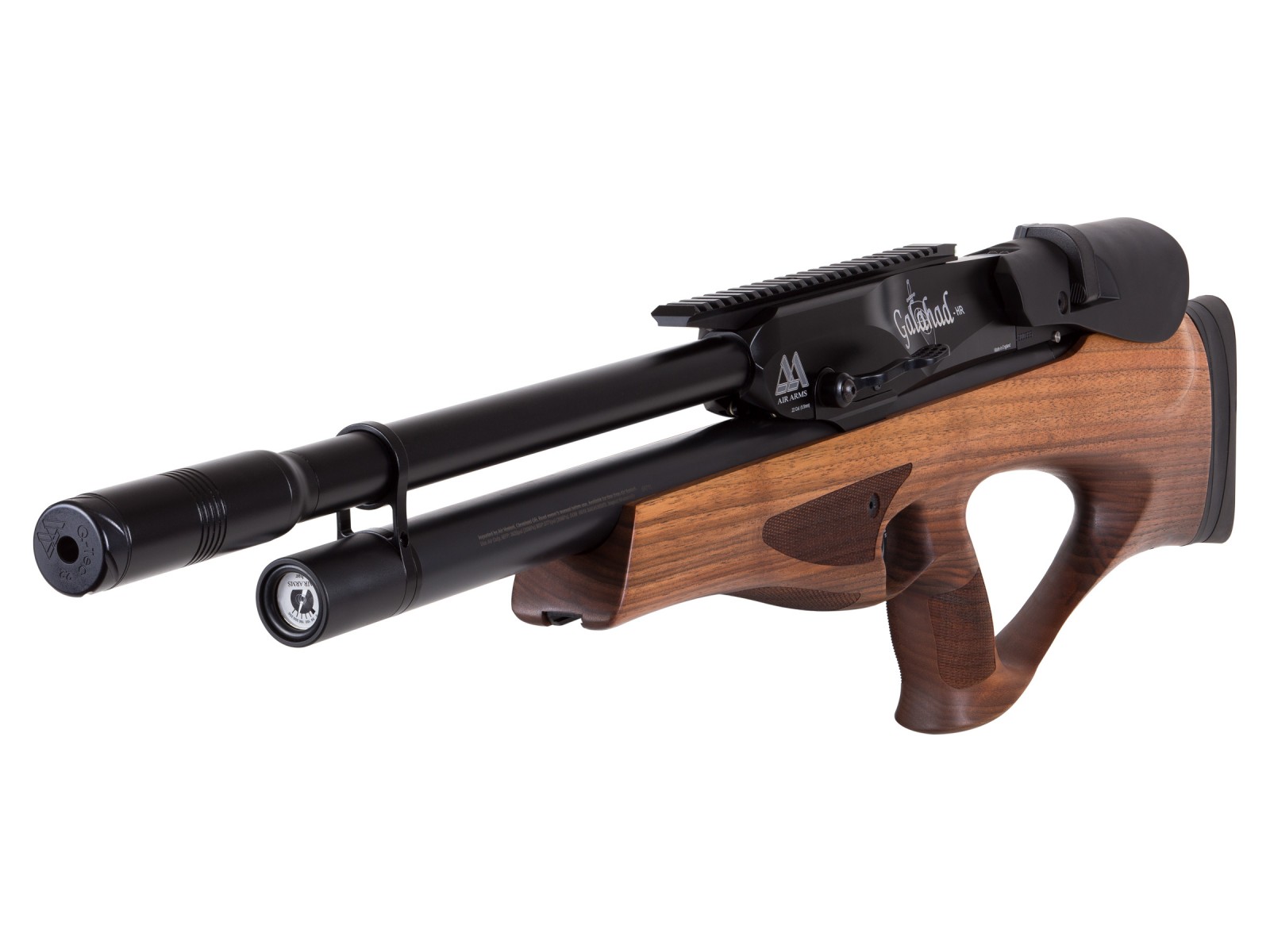 Create an online review   and share your thoughts with other customers
The most helpful favorable review
2 of 2 people found the following review helpful:
By John from USA on 2017-12-20 11:00:47
Things I liked: I love this rifle. It is very accurate with my Hawke Sport Optics Airmax 4-12x50 AO Scope. Although it weighs in at 8.6 lbs it feels much lighter. And it is VERY quiet. When I say very quiet I mean all you hear is a "click", sort of like a mild clap of your hands. If noise is a concern of yours then this is THE gun. Of course, the walnut stock is really stunning. I was surprised that the cocking lever is very easy to cock requiring little effort at all. On the under side of the stock there is a rail that you can install a UIT Rail (Anschutz) to Picatinny Rail Bipod Adapter. This will allow you to easily add a laser or flashlight or other item.
Things I would have changed: The location of the air pressure gauge as many others have stated is in a dangerous position.
What others should know: I originally ordered a Galahad Black stock. It would not shoot. Pyramid Air is very good at returning items with pre-paid shipping. I exchanged it for the Walnut stock version. What you should know is that it was obvious when I got the Walnut stock rifle that the Black stock rifle WAS NOT NEW. The packaging was not close to the packaging of the Walnut version. And not all the parts/accessories were with the Black stock version. I put this one on Pyramid Air until they correct me why they should not be held responsible for shipping a rifle as "new" when it was not. Other than that I can't say enough good things about Pyramid Air.
The most helpful critical review
3 of 6 people found the following review helpful:
By glenn from USA on 2017-01-19 15:49:42
Things I liked: i like the idea.
What others should know: fill probe on rifle i received so loose it would not seal, bad fil port bad probe i don't know. magazine indexing does not rotate magazine enough to line up the breach and pellet, bolt knocks it in place as it passes through, power setting adjustment knob so tight can't feel the detents catch. That is all i can comment on as i could not charge the rifle. for the price of this rifle I would have expected much better quality control. complained directly to Air Arms also. we will see how Pyramyd customer service handles this, after my first customer service phone (half an hour after unboxing rifle) call I am not impressed yet.