by Tom Gaylord
Writing as B.B. Pelletier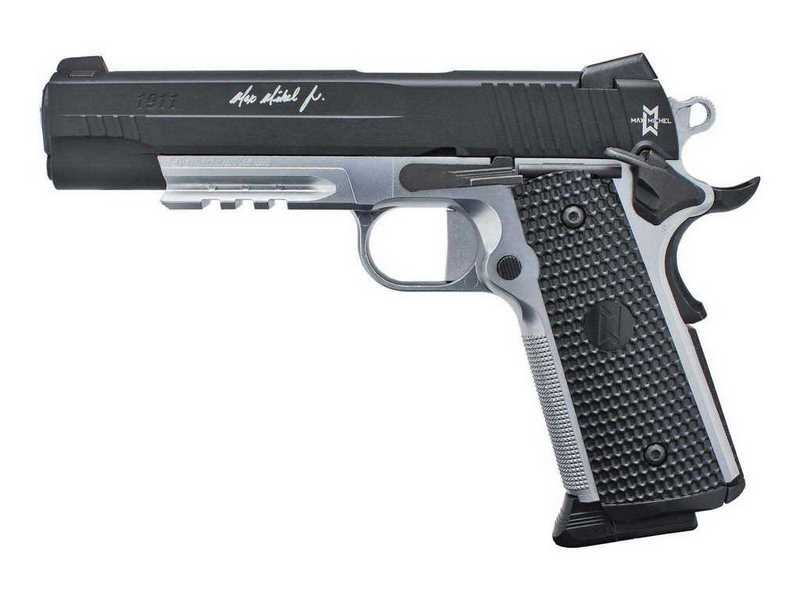 Max Michel 1911 BB pistol from Sig Sauer.
This report covers:
Sig answers
The test
Daisy Premium Grade BBs
Recoil!
Slide hold-open works
Sig BBs
Hornady Black Diamond BBs
Evaluation
Sig answers
Today is accuracy day for the Sig Sauer Max Michel 1911 blowback BB pistol. I have heard on my last report about the shot count from Ed Schultz at Sig. He was surprised my pistol got so few shots per CO2 cartridge. His experience has been an average of 77 shots per cartridge, so my test pistol is definitely running on the low end. To be fair, it was a pre-production sample they sent me more than a month ago. The production models may be more refined.
He also mentioned that this pistol was not meant for competition. That's understood, since there is no action p[istol competition for a BB pistol like this one. Sig would do well to start one, though. It would give buyers a reason to purchase a BB gun like this.