by Tom Gaylord
Writing as B.B. Pelletier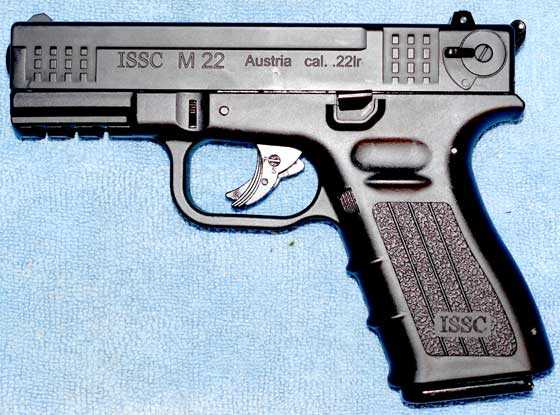 Air Venturi ISSC M22 BB pistol.
This report covers:
Air Venturi Copper-Plated Steel BBs
Long trigger pull
Daisy Premium Grade BBs
Radio interview
H&N Smart Shot copper-plated lead BBs
Realistic recoil
Shot count
Evaluation so far
Today we look at the velocity of the ISSC M22 BB pistol from Air Venturi. As small as the pistol is, it will be difficult to get a lot of velocity from it, because barrel length is important to a CO2 powerplant. Air Venturi rates it at 400 f.p.s., so let's see how close they got.
Air Venturi Copper-Plated Steel BBs
First up were some Air Venturi Copper-Plated Steel BBs. Why not shoot Air Venturi BBs in this Air Venturi gun? The first step was to install a CO2 cartridge, which was straightforward. I used the combination tool provided to tighten the tension screw and the cartridge sealed just fine. Naturally I used a drop of Crosman Pellgunoil on the tip of the cartridge to lubricate the internal seals.