by Tom Gaylord
Writing as B.B. Pelletier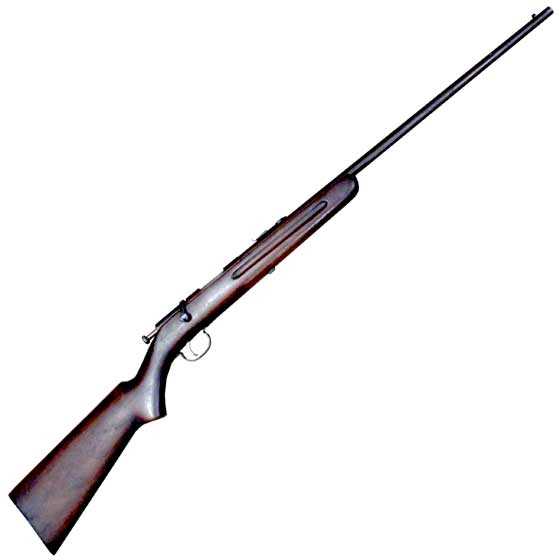 Remington's model 33 single shot .22 was their first bolt action rimfire.
This report covers:
New versus old
Irony
The second test
Summary
Remember what I wrote about the range last Friday — how everything went bad for me? Well I did manage to test my HW85 and one other rifle. That rifle was my venerable Remington model 33.
New versus old
You may recall that I bought a nice example of the Remington 33, to hopefully replace my current rifle that's rusted up. I was thinking that with a better barrel the new rifle would really show up the tired old bolt action I only bought to burn up discarded range ammo.
I was out on the 50-yard range, so I decided to try my luck with both rifles shooting the CCI standard velocity long rifle cartridge. First up was the old rust 33. You will recall that I had cleaned the barrel of this old beater for the first time in anticipation of this test. Well, I had forgotten to bring my reading glasses to the range, so the sights were quite blurry. Still, I did my very best and with the tired old 33 I put 5 into 2.293-inches at 50 yards. The rounds hit a little above the bull I was aiming at. That was a good start, so now let's switch over to the nicer 33 I just bought.