by Tom Gaylord, a.k.a. B.B. Pelletier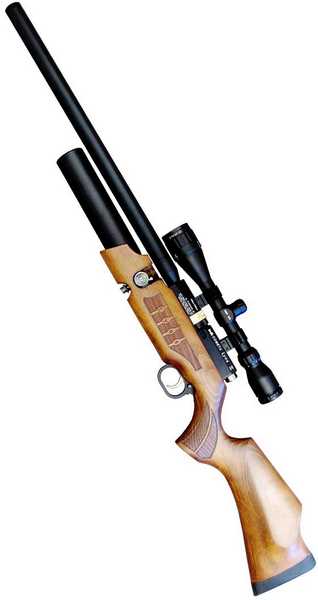 The Cometas Lynx V10 is an exciting precharged repeater.
Before I start, here's a reminder that the Roanoke Airgun Expo will be held on Friday and Saturday, October 19 and 20. If you can come, try to arrive on Friday (noon to 7 p.m.), because that's when the best deals are found — though there can be some good local walk-ins on Saturday. They say the show goes 9 a.m. to 4 p.m. on Saturday, but don't believe it. By 1:30 the place starts clearing out fast.
The location is in the Roanoke Moose Lodge #284 at 3233 Catawba Valley Drive in Salem, VA, but don't expect to find it with Map Quest. Just drive up Catawba Valley Drive (which is on Map Quest) several miles until you see the Moose Lodge on a hill on your right.