by Tom Gaylord
Writing as B.B. Pelletier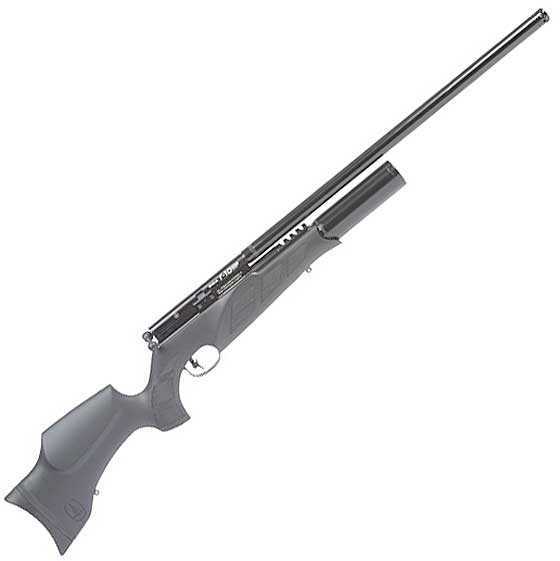 BSA's Mark 2 repeater has a rubber-covered beechwood stock.
This report covers:
Dog Ugly
Beauty is as beauty does
Why does BB have one?
Description
Wrapped stock
Shrouded barrel
Adjustable trigger
Fill
Regulator
Magazine
Sights
Summary
Today is something I have never done. I'm reporting on an airgun I bought new and waited until it was no longer available — the BSA R10 Mark 2. I waited because there weren't enough of these rifles to go around and I didn't want anyone who missed out to be disappointed. But the BSA R10 SE that took it's place is pretty similar, so this should constitute a test of that rifle, as well.
Dog Ugly
I read a report from 2012 that said many airgunners thought the BSA R10 Mk2 was the "sexiest airgun in the world." Well, beauty must have been in the eye of that beholder because I have always thought that R10s were dog-ugly since they first came out in 2010. But I also noticed that I was in the minority in that regard and that R10s had plenty of supporters. So I kept my mouth shut. After all, if an airgun does what the owner wants and he likes it, who am I to rain on his parade? But if you ask me this air rifle looks like a one-eyed bulldog with a drooling problem. In my opinion the emperor is walking around naked! read more