by Tom Gaylord
Writing as B.B. Pelletier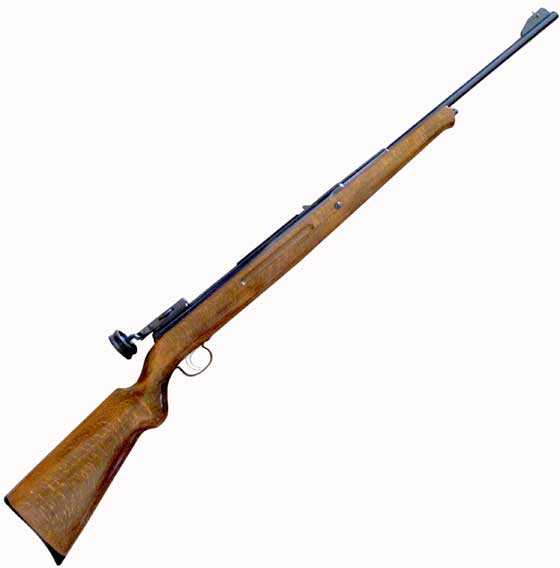 Diana model 50 underlever.
This report covers:
History
Findlay
Fortune smiles!
Not the first
Taploader — oh oh!
Description
Evaluation so far
Enough about straight razors and coin collections! Let's get back to vintage airguns. Today we begin a series that looks at the venerable Diana model 50 underlever air rifle.
History
According to the Blue Book of Airguns, Diana's model 50 was produced from 1952 until 1965, when the T01 variant took over. That one lasted until 1987, so in all the rifle had nearly a 4-decade run.
The model 50 is an underlever spring-piston air rifle that came in both .177 and .22 calibers. I think the .22 isn't as common, since the 50 was seen as a target gun and Europeans were already using .177 caliber for that. Maybe .22 was a nod toward marketing Americans, with whom the larger caliber was much more popular at the time.