by Tom Gaylord
Writing as B.B. Pelletier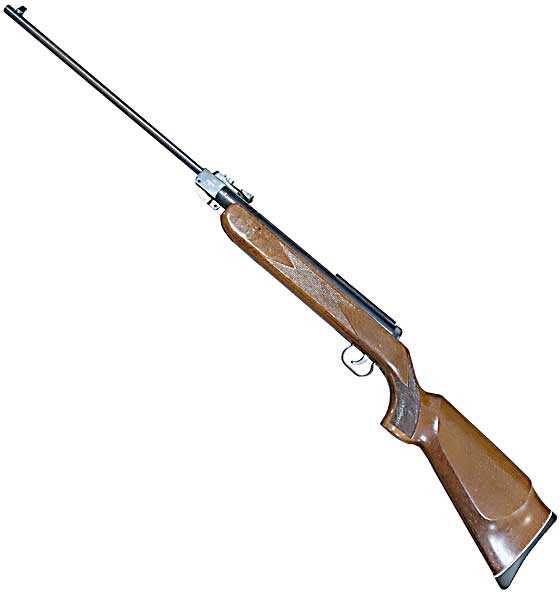 BSF S70 rifle is the father of several famous Weirauch models.
This report covers:
Today's the day
Oiled the piston seal
RWS Hobby
Crosman Premier 7.9-grain
What's up?
Cocking effort
Trigger pull
Summary
Today's the day
Today we find out how honest that Freimark is on my BSF S70 rifle. If you don't know what Freimark is, read Part 1.
The Freimark is a German airgun mark that denotes a gun that does not exceed 7.5 joules power at the muzzle. That's 5.53 foot-pounds. That would be a 7-grain RWS Hobby pellet moving 596 f.p.s. That will be our line in the sand.
From my experience with the BSF line, the S55/60/70/80 rifles (same powerplant in all of them) are above 7.5 joules all the time. That doesn't mean there can't be some that were made below that level, if German law allows. UK law states that if a model of an airgun can produce over 12 foot-pounds, then ievery one of them must be accompanied by a Firearms Certificate (FAC). They do not allow lower-powered versions of the same model gun to avoid that requirement. In other words, once a certain model needs an FAC, all of that same model need an FAC, regardless of what power they generate. But like I said, I don't know how the German law reads.