by Tom Gaylord
Writing as B.B. Pelletier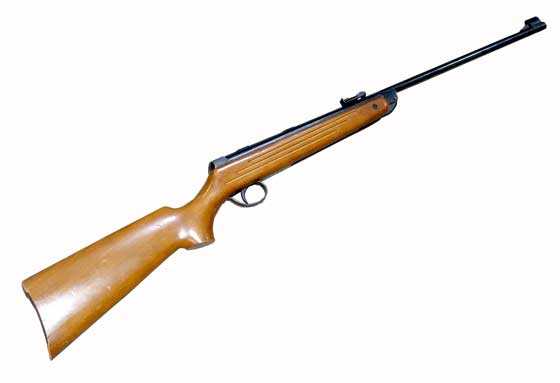 BSA Meteor Mark I.
This report covers:
Tune in a Tube
Baseline the Meteor
A second tune?
Disassembly
The compressor
What did I find?
The rest of the powerplant
Offset transfer port
The pivot point
What's next?
Ho ho, hi ho; inside the gun we go! Today's report brings a lot of topics together on one stage.
Tune in a Tube
One reason I'm doing this is because reader RidgeRunner has been touting Tune in a Tube — or at least I think he's one. This is getting confusing, so please bear with me. Tune in a Tube is a tube of viscous grease that comes in an applicator that makes it easy to squirt the grease into the spring gun powerplant. It's a type of lube tune that is simple and supposewd to be very easy to do. I want to find out if it's a product that does what it says, because if it is there are quite a few spring guns that could benefit from it.