by Tom Gaylord, a.k.a. B.B. Pelletier
Part 1
Part 2
Part 3
Part 4
Part 5
Part 6
Part 7
Part 8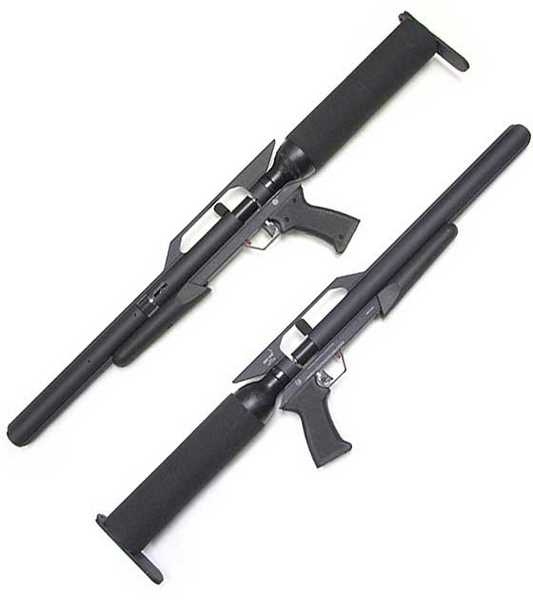 AirForce Talon SS is a whole shooting system.
We last looked at the .22-caliber Talon SS on June 13, when I told you that I had mistakenly shot the rifle with a standard air tank instead of a Micro-Meter tank in the previous test. I retested the rifle with an AirForce Micro-Meter air tank and the standard 12-inch barrel. Today, I want to finish the test with the optional 24-inch barrel.
You'll recall in Part 8 that I shot the rifle 380 times on a single fill of the Micro-Meter tank. Today, we'll see what difference, if any, we get from the 24-inch barrel. The only pellet used in this test was the .22-caliber Crosman Premier pellet.