by Tom Gaylord, a.k.a. B.B. Pelletier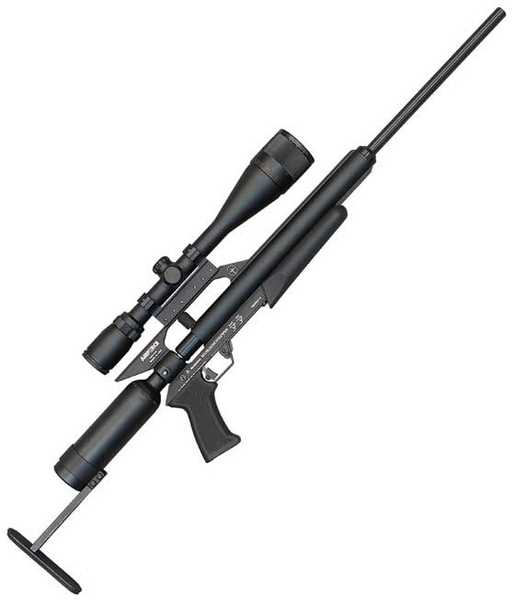 The AirForce Airguns Escape precharged pneumatic air rifle is a powerful new survival rifle in both .22 and .25 calibers.
Last time we looked at the accuracy of the AirForce Escape at 50 yards. I shot the rifle on low pressure and a low power setting on that day to see what it could do. You may remember that at 50 yards, I got a best 5-shot group with JSB Exact King pellets that measured 0.594 inches between centers. That's great for a .25-caliber PCP, but I know it left some of you wondering what the rifle can do at its maximum power. Today, we'll look at that.
The heaviest .25-caliber pellet I have is the Eun Jin pointed pellet, which weighs 43.2 grains. So, it's a little heavier than the standard bullet of a .22 Long Rifle cartridge. We know from testing that this pellet leaves the muzzle at up to 1010 f.p.s., generating 97.88 foot-pounds of energy.