by Tom Gaylord, a.k.a. B.B. Pelletier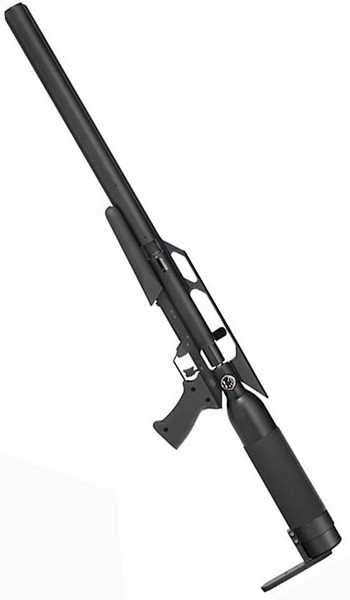 AirForce Condor SS with Spin-Loc tank. The adjustable buttpad is shown flipped down.
Today, I'll start testing the new AirForce Condor SS rifle with Spin-Loc tank. I've been waiting a long time for this test, because it affords us the opportunity to look at so many new things from AirForce Airguns. Not only will we get to see the new baffled silencer system, we'll also get another look at the new trigger and safety on which I reported back in January. I linked to that report, above, and labeled it as Part 1 so you can get a better look at the new trigger by reviewing it, though I'll continue to make comments on the trigger as this report unfolds. We'll also get a look at the new Spin-Loc tank that allows filling without removing the tank from the gun. There's a lot of ground to cover, so let's begin.