by Tom Gaylord, a.k.a. B.B. Pelletier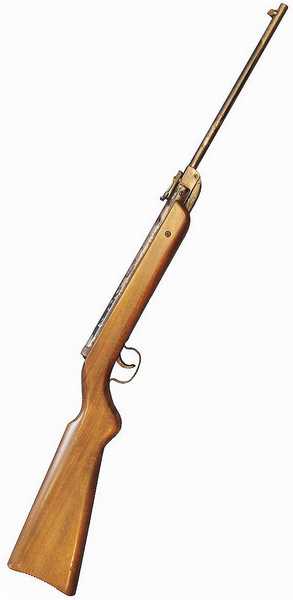 This Diana 23 has led a hard life.
Today, we'll see how accurate the Diana model 23 is. This report was supposed to be published just before the Roanoke airgun show, but so many things popped up at the last minute and got in front of it that I held off on this one til now.
Before we begin, let me give you a little update on the rifle. At Roanoke, Larry Hannush, the owner of all those beautiful ball reservoir airguns, came over to my table and handed me a brand new barrel for the model 23. He had read that I was going to refinish it with Blue Wonder and he thought a new barrel would shorten my time on the project. In fact the barrel of the gun was the only part where rust had done some more serious work. The old barrel would have either had pits in it, or I would have had to draw-file them out. This new barrel solved a problem for me, so thanks, Larry!