by B.B. Pelletier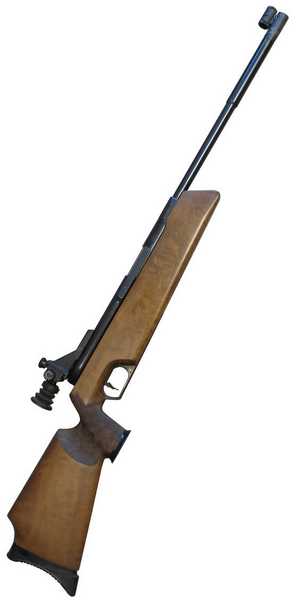 The FWB 300S is considered the gold standard of vintage target air rifles.
Some more history
The first part of this report was certainly met with a lot of enthusiasm, so I think I'll add some more history today. In the comments to Part 1, we had a discussion of the sport called Running Target. Some called it Running Boar, which it was for several decades, and long before that it was called Running Stag.
The sport originated in Germany, I believe, though it was probably popular in Austria and perhaps even in Switzerland. It existed at least as far back as the mid-19th century and was shot outdoors at a target pulled on tracks by human power. The original target was a male chamois made of wood with a target where the heart of the animal would be. But that target evolved into a male red deer, called a stag. The stag was exposed to the shooter for a specific number of seconds.