by B.B. Pelletier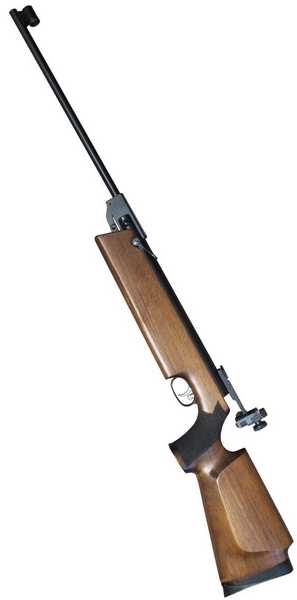 Is this Custom Match the best HW 55 ever made? Read the report to find out.
In the last report, I tuned the rifle and got rid of the objectionable firing cycle. It's always a great pleasure to return to a classic air rifle like this one after testing so many modern airguns, because these oldies are so reserved and well-behaved. I know it's not going to kick, roar and fight me at every turn. It may only be suited to shoot 10-meter target, but sometimes — and by that I really mean often — that's exactly what I need.
Sight-in
I had to remove the sights during the tuneup, so the rifle needed to be sighted-in again. It wasn't that far off, but the indices are so dark on a 55 rear sight and my eyes are so bad that I had to play around until I discovered which way to adjust the sight to go right. In this respect, a modern 10-meter rifle has it all over a vintage one.