by B.B. Pelletier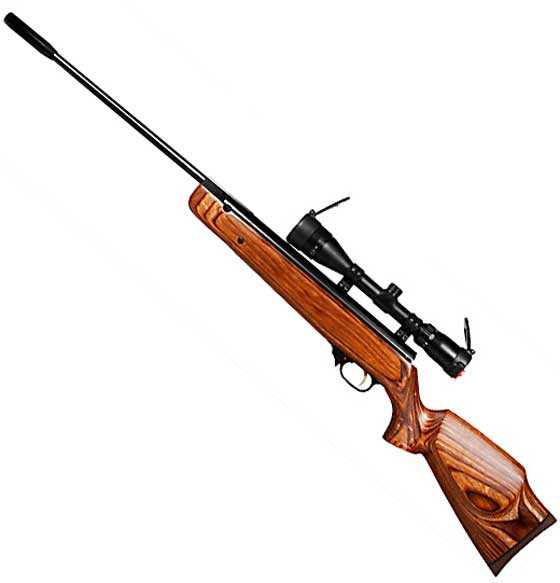 Beeman's RX-2 is a handsome air rifle. The brown laminated stock looks perfect.
Man does not live by bread alone — so today we're having cake! Taking some time away from the BB guns, today we'll begin looking at a Beeman RX-2 Elite Series combo air rifle. This rifle is built by Weihrauch and has a Theoben gas spring instead of a coiled steel mainspring. It's still a spring-piston gun, but the gas spring changes some of the characteristics that I'll address as this report unfolds.
I decided this time to treat all of us to a combo package instead of a basic rifle that I would then have to scope. Pyramyd Air mounted the scope for me and performed their 10-for-$10 test, which means they chronographed the rifle with 10 shots (actually 13) and included the chrono ticket inside the package. That way both Pyramyd Air and the customer know what the rifle can do at the moment of delivery. This service is included in the price of the combo package, so all you have to do is order what I did.