by Tom Gaylord, a.k.a. B.B. Pelletier
Today's report is Part 2 of the guest blog from Tyler Patner, a Pyramyd Air customer sales and service representative and enthusiastic field target shooter. He's finishing his report of a BSA Scorpion SE, and today's blog is all about accuracy.
If you'd like to write a guest post for this blog, please email me.
Over to you, Tyler.
by Tyler Patner
This report covers:
• Accuracy at 20 yards
• Accuracy at 40 yards
• Trigger and safety
• How loud is it?
• Final thoughts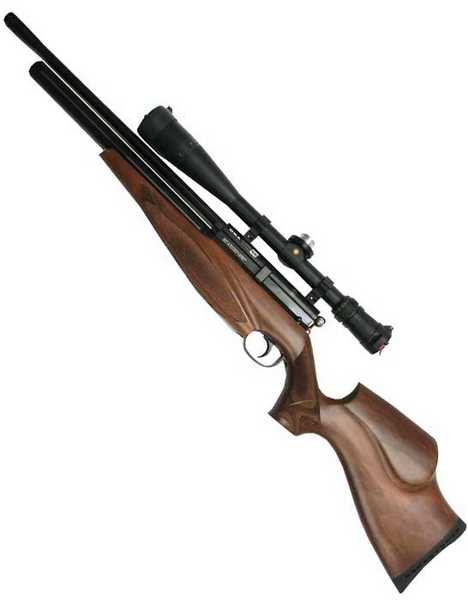 BSA Scorpion with beech stock.
In the first report, we used a chronograph to measure the velocity of the .25-caliber BSA Scorpion SE. Just looking at the chrony numbers, I would guess that .22 caliber is really optimal for the Scorpion SE. I'd bet a rifle in that caliber could put out the same energy as the .25 and maintain the same or better shot count. But don't discount the .25-caliber Scorpion SE. While clearly underpowered, today's accuracy testing will show just why the this rifle should be on your short list. read more