by Tom Gaylord
Writing as B.B. Pelletier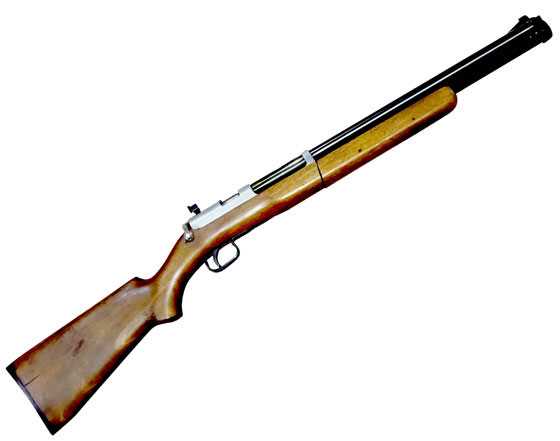 My new Sheridan Supergrade is in fantastic condition, despite the wood check at the butt.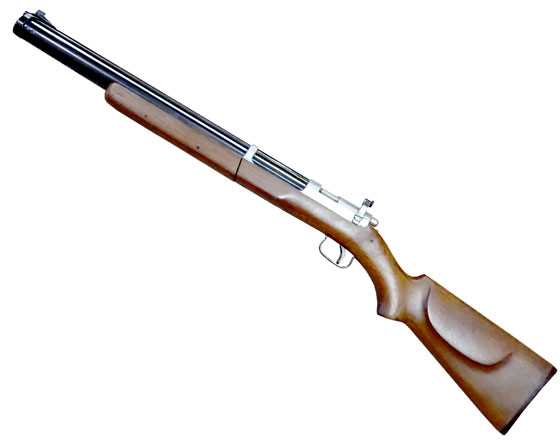 The cheekpiece makes the Supergrade stand out!
This report covers:
Chronograph
How long can a multi-pump be left fully pressurized?
The point
Smith and Hatcher were right!
Condition of the rifle
Last comment
Before we start I would like to introduce you to Jake. He is the best Sheridan resource I know. Here is his website. Much of the information I have is either obtained from or corroborated on that site.
Siraniko, you were right. I'm doing Part 2 today!
Chronograph
Reader GunFun1 wondered how velocity was determined back in 1947 and 1956, when General Hatcher and W.H.B. Smith wrote their reports on the Supergrade. Well, it's found in that book nobody wants — Smith's Standard Encyclopedia of Gas, Air and Spring Guns of the World, by W.H.B. Smith. At least the method that Smith used is found there. It was called the Potter chronograph and occupied several rooms at H.P. White Laboratories. At its heart was a quartz crystal oscillator that cycled 100,000 times a second. read more