by Tom Gaylord
Writing as B.B. Pelletier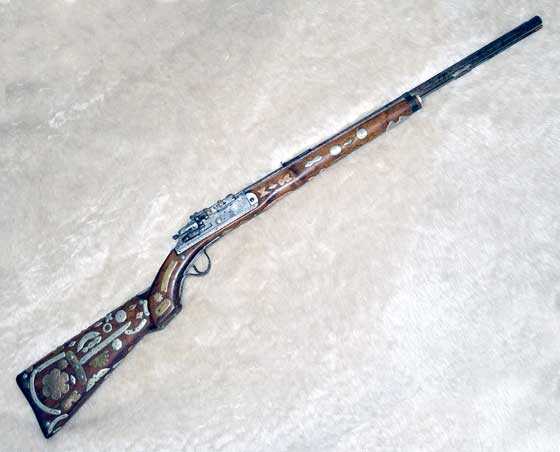 What in the world is this?
This report covers:
Firearm
Hand made
Covered in "charms"
How does it work?
Where are we going with this?
Summary
Today I have something so strange there are no words for it. I titled this report, An American Zimmerstutzen, simply because Whatizit wouldn't attract many readers. But that's what I wanted to call it. What in the world is this strange little gun and why does it even exist?


It's not that big, as the Red Ryder shows.
Firearm
First, this is a firearm. It uses .22 caliber blank cartridges to launch what I was told are .22 caliber lead pellets. That won't work very well because .22 caliber pellets are not really .22 caliber. More on that later. read more