by Tom Gaylord
Writing as B.B. Pelletier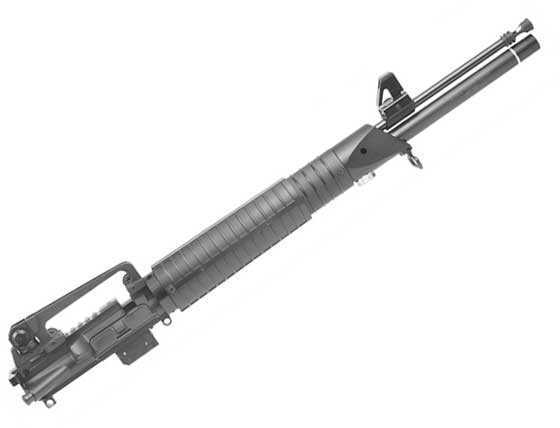 The MAR177 from Crosman.
This report covers:
Sighting in the MAR
Scope?
Shorten the front sight post
Back to sight in
The test
Gamo Match
Trigger
Sig Match Ballistic Alloy
Qiang Yuan Olympic
H&N Match Green
RWS R10 Match Pistol
Discussion
Summary
Today we look at the accuracy of the MAR177 for the first time. But before we do — a saga!
Sighting in the MAR
I wanted to shoot the rifle with the iron sights it came with first. To me putting a scope on a military rifle is a bit redneck, unless that rifle is a sniper rifle.
I shot from 12 feet and the pellet hit the target 2 inches below the aim point. I knew it would climb when I backed up to 10 meters, but it only climbed a quarter inch. Oh, no — I have to adjust the front sight of an AR for elevation. No military person who has carried the M16 likes to adjust its front sight for elevation. It is a slow and tedious process of pressing down a spring loaded pin and turning the front post one click at a time until its where you want it. The rifle was shooting low so I started adjusting the post down. After three clicks the post bottomed out, as in no more adjustment. read more