by Tom Gaylord
Writing as B.B. Pelletier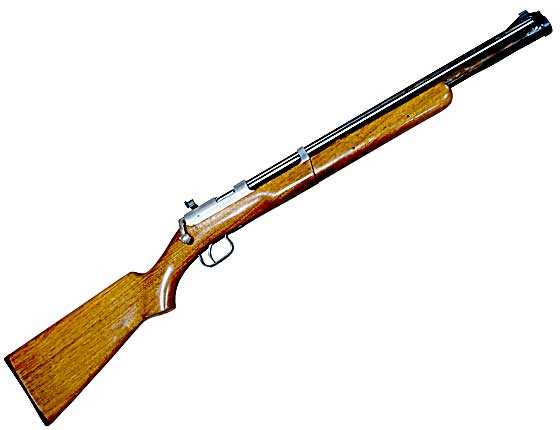 Like all Supergrades, my new rifle is graceful and attractive.
This report covers:
The test
Pump head may need adjustment
Compare to the other Supergrade
The other Supergrade
Test 2 — stability
Four pumps
Sick old girl!
Test is suspended
Today we look at the power of my new Sheridan Model A, also known as the Supergrade. My low-serial-number rifle was probably made in the 1940s. The wood has certainly been refinished. The rifle seems to function fine, though today will be the very first time I have tested it over a chronograph.
I had pumped the rifle twice when I put it away, and it had held the air when I started this test. That's a good sign.
The test
I decided to perform my standard test on the rifle, starting with an assessment of the velocity/power at each pump stroke, from 3 to 8. For this test I used .20 caliber Crosman Premiers that are no longer available. It was very revealing.