by B.B. Pelletier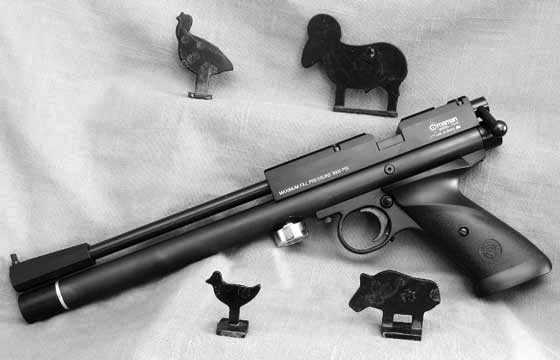 This is the new Crosman Silhouette PCP pistol. It'll send those light little airgun silhouettes into orbit.
Today is velocity day for the Crosman Silhouette PCP pistol, and there's much to report. For starter…what a little sweetie this pistol is! This is one of those every-so-often-they-make-a great-one guns. The trigger seems to make all the difference in the world, but the power it generates is an additional benefit.
But I'm getting ahead of myself. First, I filled the gun to 3,000 psi, as indicated by the gauge on my carbon fiber tank. The onboard manometer read about 100 psi less. But no matter, as I only watch one gauge during the fill, and the larger one on the tank is very reliable.