by Tom Gaylord, a.k.a. B.B. Pelletier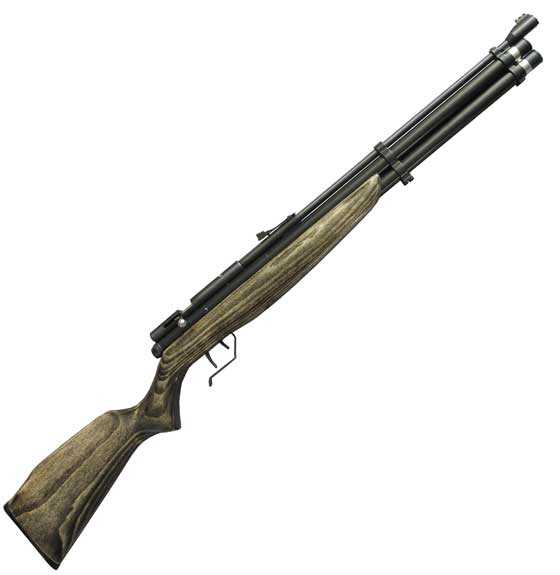 The Lightweight Disco Double in its new stock looks striking!
I'd planned to report on the velocity of the Lightweight Disco Double today and, as good fortune would have it, the new stock arrived yesterday! So, I installed it and took a photo for you to see. I think it looks fabulous!
This stock was made by Normand Morin who has a website at Discos R Us. The wood grain is a very striking brown tone that's finished shiny. The inletting is perfect for my rifle, and it dropped in with a tight fit. I like it even better than the walnut stock the rifle was shipped with. If you want to dress up your Disco, take a look at what this man can do for you.