by Tom Gaylord
Writing as B.B. Pelletier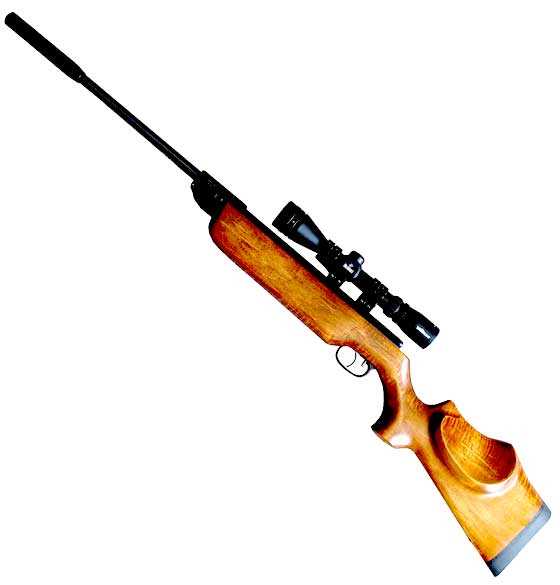 My Beeman R8 Tyrolean is an accurate pellet rifle that I enjoy shooting
This report covers:
RWS Superpoints
Vogel pellets
Air Arms Falcon pellets
Discussion
Conclusion
Today I move back to 25 yards and we see how these three pellet shapes do. I shot 10-shot groups from my Beeman R8 Tyrolean off a sandbag rest at 25 yards. The scope setting was not changed for today's shooting from where it was for the 10-meter test.
RWS Superpoints
You may recall that RWS Superpoints were the pellets that surprised me the most in the first test. They gave the tightest group. Today 10 Superpoints went into 0.464-inches at 25 yards. That's larger than their 10-meter group, but it's still impressive. I am changing my opinion of pointed pellets — at least in this rifle.