by Tom Gaylord, a.k.a. B.B. Pelletier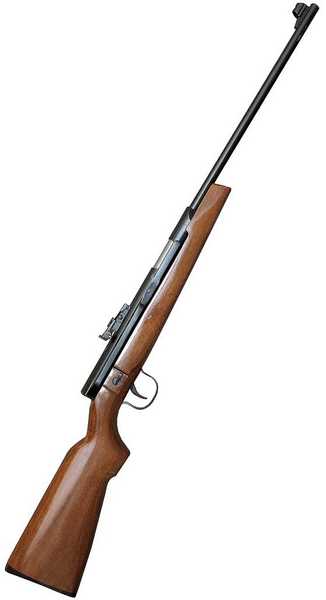 The Chinese Fast Deer sidelever air rifle is attractive. Does its performance live up to its looks?
It's been a long time since we looked at the Fast Deer sidelever. The last report was in December of last year! At that time, I was unsatisfied with the results of the 25-yard targets because of how well the rifle seemed to do at 10 meters. I said we might come back to it, but the gun got put on the back burner to simmer while I did other things.
It was those other things that bring you today's report, and surely the ones that must follow. I've spent a lot of time this year exploring the fundamentals of airgun accuracy. Of course, I've barely scratched the surface, but some of the things that have popped up have been surprisingly helpful in ways I couldn't imagine when they happened. One of them was the test of the Diana model 25 smoothbore that we finished way back in March of this year. In Part 4 of that test, I saw that while the smoothbore was very accurate at 10 meters, it was pretty bad at 25 yards. From those results, I deduced that spin is important to stabilizing a pellet over longer distances, while the high drag of the diabolo pellet is sufficient for accuracy at close range. read more