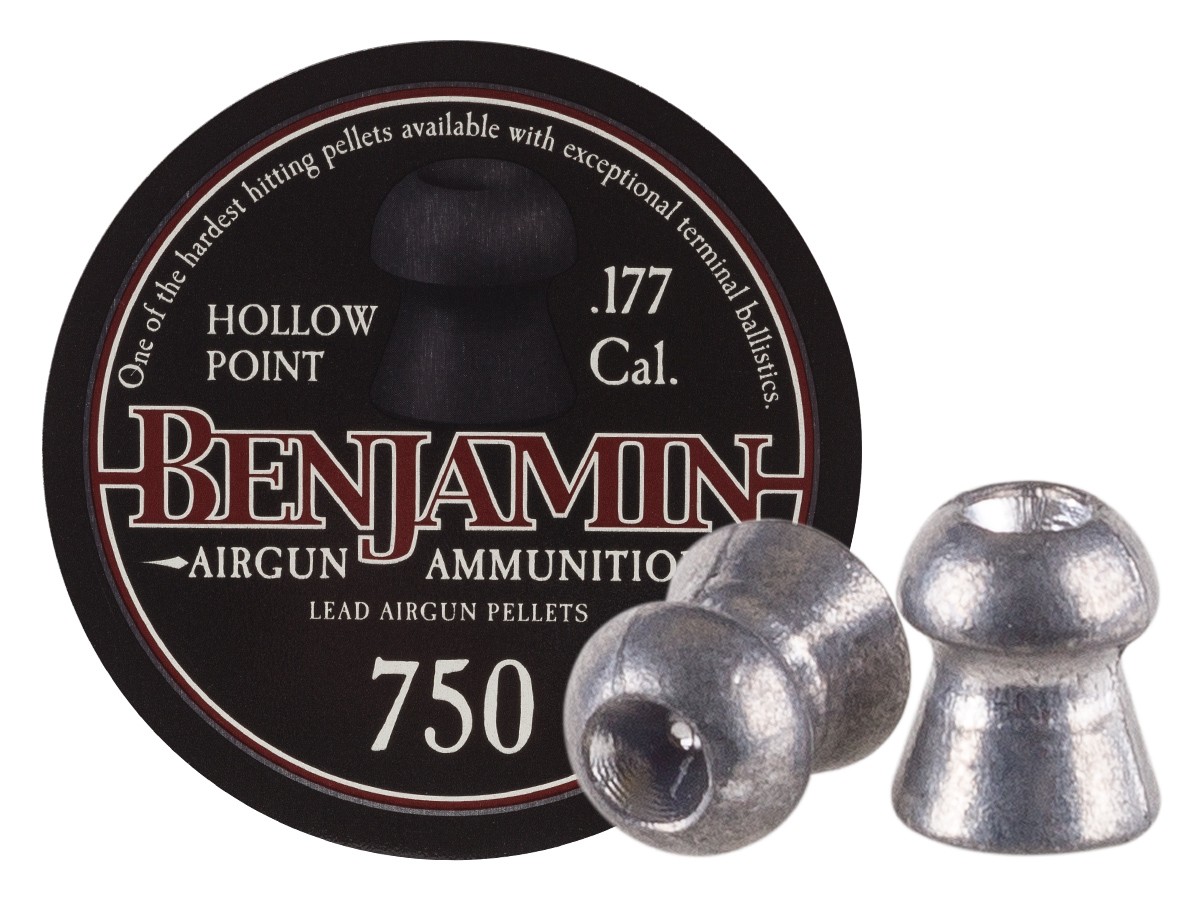 Average Customer Review
4.0
(4 reviews)
4 star

3 star

2 star
Create an online review   and share your thoughts with other customers
The most helpful favorable review
1 of 1 people found the following review helpful:
By Frank from USA on 2016-02-02 08:36:34
Things I liked: Frank Gaines Pa. I own a Benjamin trail NP rifle and pistol. Both guns like the Benjamin HP 7.9 grain pellets. I've shot at least 10 different pellets. After taking the junk scope that comes with the rifle off and putting a better one on and learning how to shoot the rifle, with these pellets 1/2 inch groups at 40 yrds. Tried the other pellets same thing 4 to 9 inch spreads. Out of a can of 750 pellets I have about 100 left. I have shot about 2,000 rounds out of this rifle found the right pellet and I'am sticking with it. Works great for me try some mite work for you. Pistol shots these pellets 1/2 inch to 3/4/ inch groups at 25 yrds. GIVE THEM A TRY
Things I would have changed: NOTHING
What others should know: Can't beat the price from PYRAMYDAIR
The most helpful critical review
0 of 0 people found the following review helpful:
By Ivan from USA on 2018-05-25 12:18:11
Things I liked: Normally screw top and quality of pellet..were accurate in my Marauder..
Things I would have changed: The tightness of the lids on the Benjamin and Cosman screw top lids..After 5 tins of Crosman and Benjamin pellet with lids screwed on so tight impossible to remove..I resorted to using a pipe wrench and a pair of Channel locks damaging beyond use the lids, tin and pellets in the process. I only attempted to rem cove 1 lid of the and tnrew all of them in the trash blown never to buy them again. I thought the first one or two tins were a fluke so ordered more jut apparently it wasn't..