by Tom Gaylord, a.k.a. B.B. Pelletier
The art of collecting airguns: Part 2
The art of collecting airguns: Part 6
The art of collecting airguns: Part 7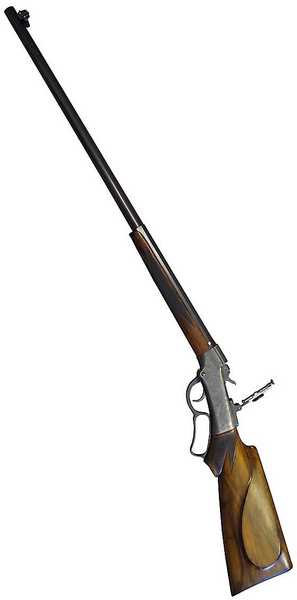 My Marlin Ballard was made in 1886 and still looks almost new.
Today is for blog readers Kevin, Robert of Arcade and for all airgunners who love more than just airguns. You love the shooting sports, and everything that goes with them.
This is an airgun blog and believe me, today's report actually does relate to them. This is the ongoing report of a Marlin Ballard rifle I acquired right after I got out of the hospital in 2010. As you can see in the photo above, the rifle is beautiful; but more than that, it touches the lives of all my friends — my late friend Mac, my shooting buddy Otho and Kevin, who often comments on this blog! In fact, Kevin is the one regular blog reader who has actually seen this rifle in person.