by B.B. Pelletier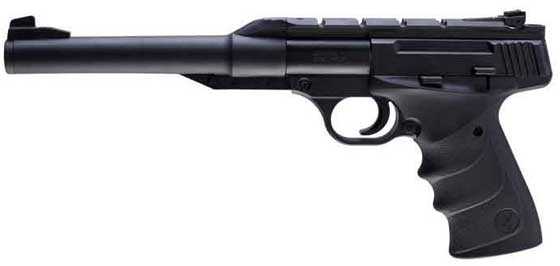 Browning's new Buck Mark air pistol has a lot going for it.
Today, we'll look at the accuracy of this new Browning Buck Mark URX pellet pistol. I didn't know what to expect, but I sure hoped this little gun was accurate! In many other ways, it's so nice — it cocks easily, holds like a dream, has adjustable sights and is very quiet. So, if it's also accurate as well, this will be a good one!
I always worry
It's always a little scary when I shoot a new airgun for accuracy, because I'm wondering whether it will hit the target, the trap, the backstop or the wall. In the case of a few guns, the worst has happened; and since I shoot indoors for most of the closer tests, I always worry.