by B.B. Pelletier
Announcement: Kit Palencar is this week's winner of Pyramyd Air's Big Shot of the Week on their facebook page. He'll receive a $50 Pyramyd Air gift card.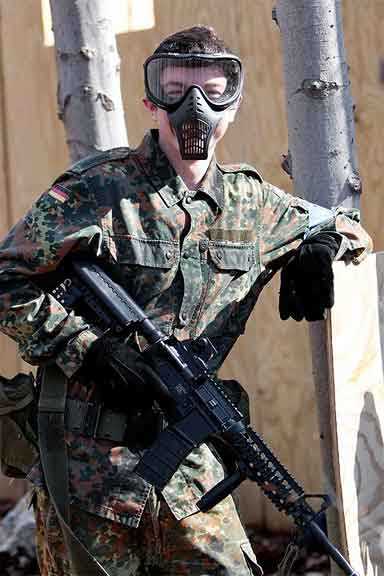 Kit Palencar is this week's Big Shot of the Week.
Part 1
Part 2
Part 3
Part 4
Part 5
Today, we'll complete the test of CB caps against an air rifle to show which is the better gun to use for close-in shooting. There will be a surprise in today's report, plus I'll summarize the entire test.
Today's shooting is all at 10 yards. This is probably where the test should have started rather than finished. Once again, here are the players.
Air rifle — A Talon SS with 24-inch optional .22-caliber barrel and a bloop tube silencer. The rifle is scoped with a Leapers 3-12×44 SWAT scope. It's shooting the .22-caliber JSB Exact Jumbo Heavy pellet.