by Tom Gaylord, a.k.a. B.B. Pelletier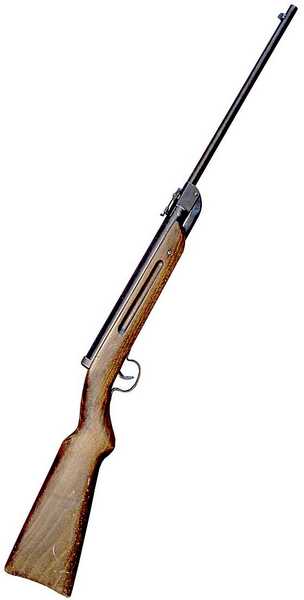 This Diana 25 smoothbore was made during World War II.
What a topic to follow a twist-rate report — one about a smoothbore! Today, we'll look at the accuracy of the WW II-era Diana 25 smoothbore airgun. This is a play-day for me because this gun is so non-finicky and trouble-free. It's the way I wish all airguns could be. Just load and shoot. No special handling beyond the basic artillery hold, and no need to treat it like it's a vial of nitroglycerin.
Shoot from 10 meters
I decided to shoot from a rest at 10 meters just because this is a smoothbore, and I had no idea of what results we would get. I hoped it would hit the paper with all shots. That would be good enough. But nothing beats shooting, so that's what I did. read more