by Tom Gaylord, a.k.a. B.B. Pelletier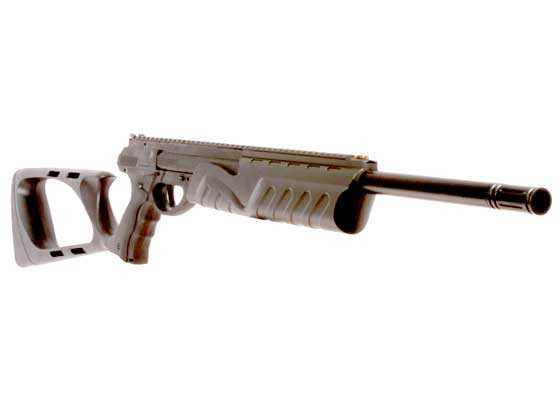 The Umarex MORPH 3X is many airguns in one!
I didn't realize how many readers were watching the Umarex MORPH 3X pistol and rifle until I read some of the comments. Apparently, many of you must use smoothbore BB guns for various reasons, and a long-barreled gun is something you like. Since this one can change from a pistol to a long gun, it's of particular interest.
As you will remember, the Morph not only has two barrel lengths — it also has two power levels. Each of those conditions had to be tested. I shot at 15 feet, which is one of two established distances for BB guns — the other being 5 meters or just over 16 feet. read more