by Tom Gaylord
Writing as B.B. Pelletier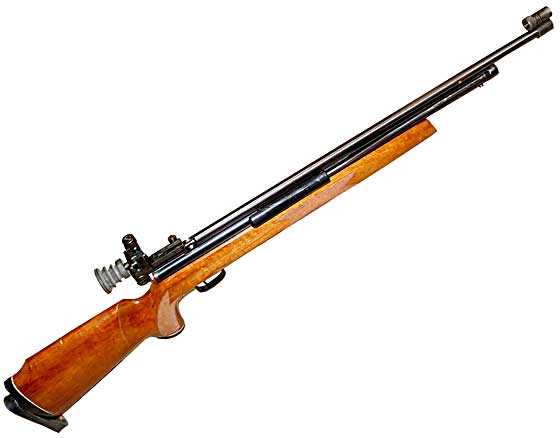 Sharp Ace Target Standard is a sidelever multi-pump 10 meter target rifle.
This report covers:
This rifle is not an Ace Pan Target
Today's test
What happened
Finale Match Light
Sig Sauer Match Ballistic Alloy
Qiang Yuan training pellets
RWS R10 Match Pistol
JSB Match
Evaluation
This rifle is not an Ace Pan Target
I received an email from advanced collector, Don Raitzer, who said he was sure this rifle was a Sharp Target Standard model. What he keyed on was the bolt handle I showed you last time. The Pan Target has a pushbutton bolt release and a spring-loaded bolt, similar to the Innova. That was a feature I overlooked when researching this rifle in vintage Sharp catalogs, but now that Don has brought it to my attention I see he is right. So I changed the title starting today. I will leave the previous reports as they are.