by Tom Gaylord
Writing as B.B. Pelletier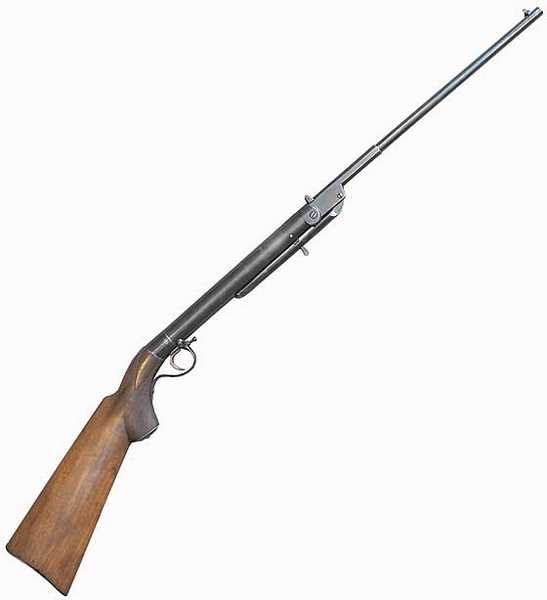 Millita air rifle.
This report covers:
Another find from Findlay
It's a rifle
Description
Trigger
Sights
It's been lubricated
What we have
Another find from Findlay
Today we start looking at an air rifle that I know very little about. I bought it from someone who walked into the Findlay airgun show, earlier this year. In the Blue Book of Airguns on page 593 it is called a Millita-style air rifle. While there are many different air riflesmade in that style, I think the one I have is the real thing!

The seller didn't know very much about the rifle and the buyer knew even less. But the rifle seemed to be complete and sound and the price was fair, so I took the plunge. I knew I would be testing it here and probably one of you readers could tell me all about it. I will tell you what I have been able to find and you can fill in the blanks.