by Tom Gaylord
Writing as B.B. Pelletier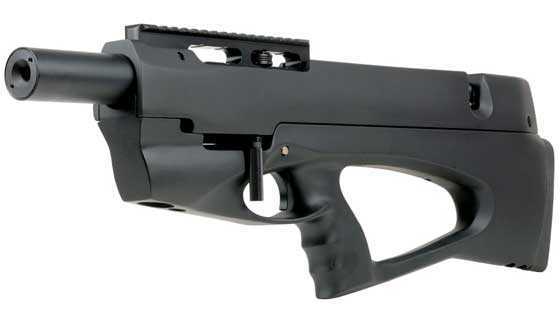 Ataman BP17 Soft Touch bullpup PCP air rifle.
This report covers:
Scope
Nomad air compressor
The test
Sight-in
JSB Exact Jumbo
Trigger
RWS Superdome
Hades pellet
Is the JSB Jumbo more accurate?
Summary
Today we begin testing the Ataman BP17 PCP bullpup air rifle for accuracy. Today's test will be at 25 yards . Before I could do that, though, I had to mount a sight.
Scope
I mounted the Aeon 8-32X50 SF scope in UTG P.O.I. high rings. I linked you to regular P.O.I. high rings but the ones I used were 35mm offset. Pyramyd Air doesn't seem to carry those.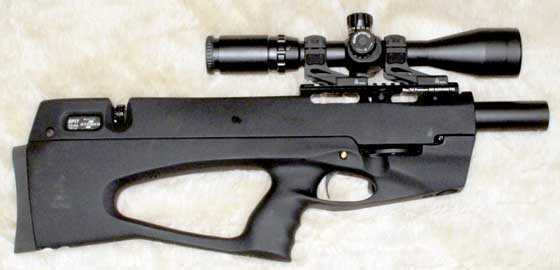 I mounted the 8-32 scopes in UTG P.O.I. offset rings. Notice that the 8-32 power scope does not come to the end of this bullpup's muzzle. The Aeon scope is really compact! read more