by Tom Gaylord, a.k.a. B.B. Pelletier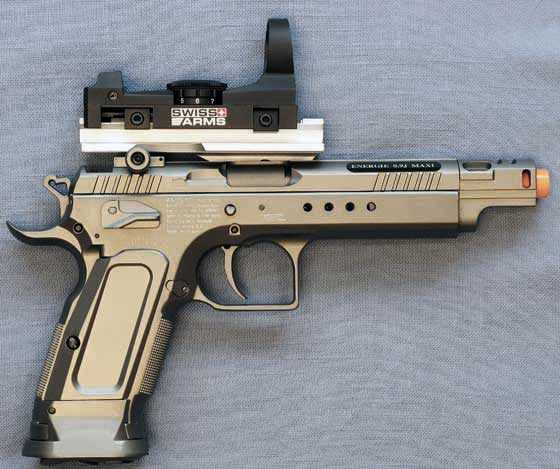 The Tanfoglio Gold Custom Eric Grauffel pistol is a competition airsoft gun in a box!
Today is accuracy day for the Tanfoglio Gold Custom CO2 blowback airsoft kit gun, but it's just the first of many tests. An airsoft gun with adjustable Hop-up, or BAXS in this case, has to be adjusted to shoot its best. I've never adjusted a gun with BAXS, but I've adjusted plenty of them with Hop-up and that is how it always happens. The gun never shoots its best right out of the box. I'm assuming the BAXS is the same.
All I did today was find out which BBs are worth continuing with and which aren't. As it turned out, I got good results with several 0.20-gram BBs, which is what the manufacturer recommends for this gun. I also did well with one 0.25-gram BB. read more