by Tom Gaylord
Writing as B.B. Pelletier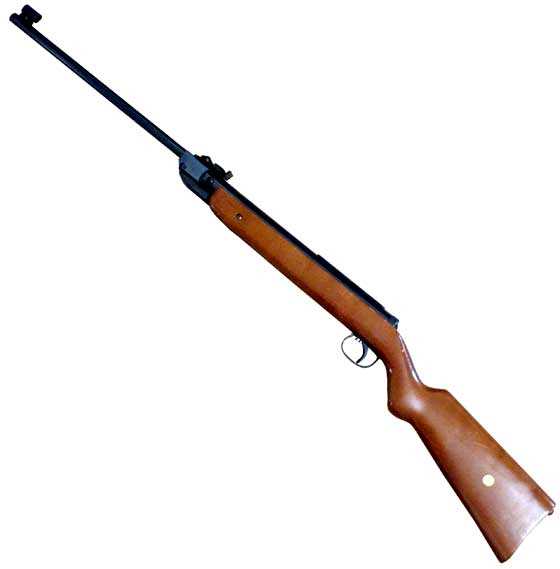 My .22 caliber Diana 27 is actually a Hy Score 807.
This report covers:
RWS Superpoint
RWS Superdomes
Crosman Premier
Am I satisfied?
Cocking effort
Trigger pull
The ball bearing trigger
How to adjust the ball bearing trigger
Summary
Today we look at the velocity of my vintage Hy Score 807 breakbarrel air rifle that you now know is a Diana 27. Besides that I will test the trigger pull, the cocking effort and I will tell you how to adjust the ball bearing trigger. That, alone, is worth what you paid for this entire blog, so settle in and let's have some fun!
RWS Superpoint
The first pellet I tested was my go-to pellet for a .22 caliber Diana 27 and many other old air rifles — the RWS Superpoint. I believe that Superpoints have such thin skirts that they seal the bore better in these lower powered spring rifles. I told you about the lithium grease "tune" I did about 20 years ago. It's still performing well after all this time, and I never oil the leather piston seal. As I recall, the Superpoint averaged around 475 f.p.s. in the past. Today 10 pellets averaged 468 f.p.s. The spread went from a low of 458 to a high of 474 f.p.s., which is 16 f.p.s. So, the rifle is still pretty much where it has always been. At the average velocity this pellet generated 7.05 foot pounds of energy at the muzzle.