by Tom Gaylord
Writing as B.B. Pelletier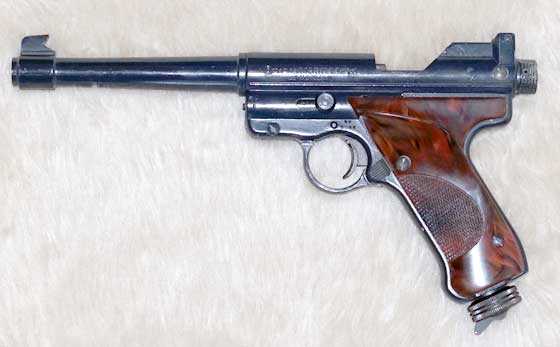 Crosman Mark I target pistol.
This report covers:
Loading the CO2 cartridge
O-ring material
Velocity
RWS Hobby
Air Arms Falcons
Crosman Premiers
Discussion
Shot count
Trigger pull
Summary
Today we look at the power of my Crosman Mark I Target pistol. This will be interesting because I don't remember ever doing it. I probably did, but without a report to read I can't remember.
Loading the CO2 cartridge
Usually on a CO2 pistol that stores the 12-gram CO2 cartridge in the grip, one of the grip panels comes off to remove and install the cartridge — the left one, more often than not. Not so with this pistol. Instead there is a large knurled cap at the bottom of the grip that is removed, and the cartridge inside slides out. If there is still significant gas in the gun, the pressure will force the o-ring in the cap to seal the cap tight and it may not rotate. Don't use pliers to force it! Shoot the gun until the gas is gone or almost gone. read more