by Tom Gaylord
Writing as B.B. Pelletier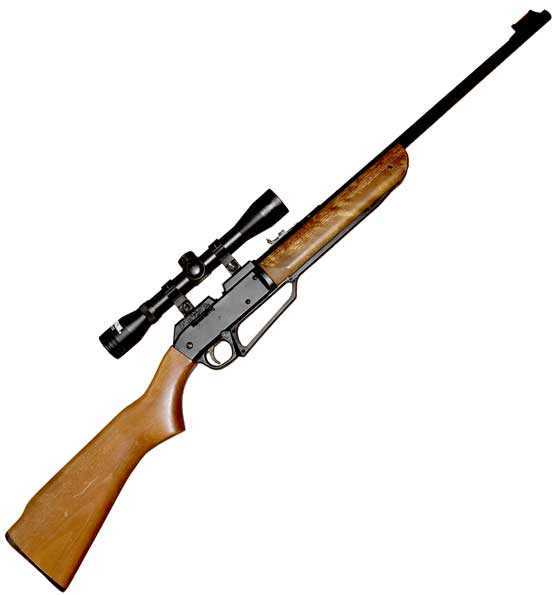 Daisy 22SG multi-pump.
This report covers:
The gun
Blue Book
What it this?
Metal receiver
Sights?
Dimensions
Wooden stock and forearm!
Pump mechanism
Pump effort
The scope
Accuracy
Summary
Here is a pellet rifle many of you have never heard of, yet it isn't that old. According to the Blue Book of Airguns, the Daisy model 822 — a .22-caliber multi-pump pneumatic — was made from 1976 to 1978. But it resurfaced later as the model 22X, and after that as the 22SG with a scope that I'm writing about today. Mine has the model number 822 stamped on the barrel shroud. As I recall, Joe Murfin, the Daisy Sales VP at the time, sent it to me to test.
The gun
A lot of you talk about how much you like your Daisy 880s, and I have tested them for you in the past. The 880 is a smoothbore multi-pump pneumatic that shoots either BBs or pellets. The BBs are held in a gravity-feed magazine that feeds one at a time to the magnetic bolt tip, but the pellets are loaded one at a time into the bolt trough. read more