by Tom Gaylord
Writing as B.B. Pelletier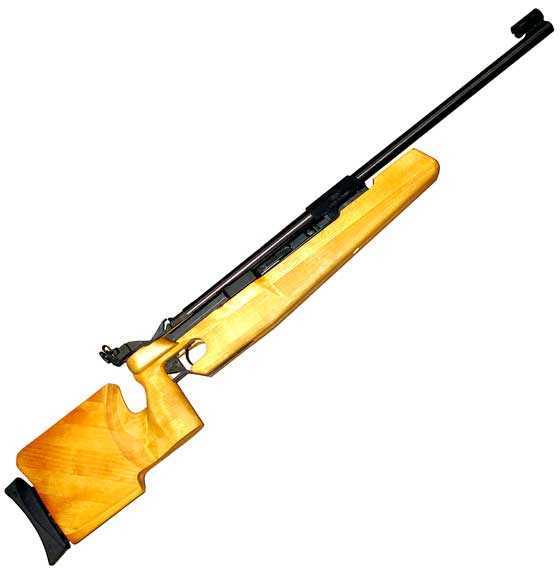 IZH MP532 single stroke target rifle.
Part 1
Part 2
Part 3
Part 4
Part 5
This report covers:
Rear sight
Greater eye relief
Scout scope
The test
Sight-in problems
Shimmed the scope
RWS Meisterkugeln Rifle
Discussion
H&N Match Green
Discussion 2
H&N Finale Match Heavy
Why I didn't do better
Summary
Today we look at the accuracy of the older IZH MP532 target rifle. This is the one that was made in 1997.
Rear sight
As you may recall, the rear sight on this rifle cannot be adjusted up high enough to get on target at 10 meters. Some readers suggested I replace it with the rear sight from the other rifle, but I went a different way. Since this rifle has 11mm scope dovetails and the newer one doesn't, I decided to mount a scope on it. And, I had the perfect one!
Greater eye relief
Because the breech on a 532 flips up when the rifle is cocked (to block the rear peep sight, so the shooter doesn't try to shoot with the breech open), any scope has to be mounted ahead of the breech. The distance between your sighting eye and the scope's eyepiece is 6-7-inches, and most scopes don't work when they are that far away. However, one class of scope does. read more