by B.B. Pelletier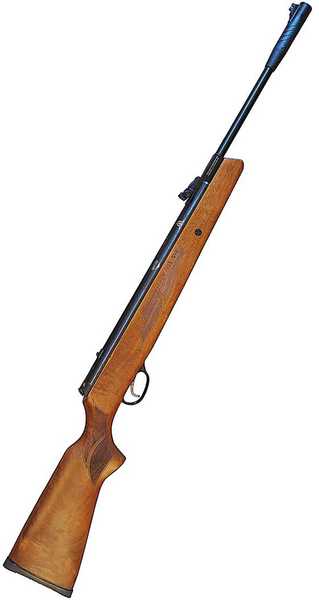 The test rifle was prettier than the photo Hatsan provided for the website.
There has been a lot of interest in the .22-caliber Hatsan 95 combo breakbarrel I've been testing! We have even had people emailing Pyramyd Air directly to ask when Part 3 was coming. Folks, they don't know any more than you do. If you want to know something about the blog, post your comment on the blog and I'll answer you here.
The Hatsan 95 represents a departure from the other Hatsan spring rifles I've tested so far. It's sized for a normal adult rather than for a giant, and it doesn't require the strength of Hercules to cock. I found during the velocity testing that the rifle seems to like heavier pellets, so I tested it with some for accuracy. I tested the rifle with open sights because they seem to be a reasonably set even though they're fiberoptic.