by B.B. Pelletier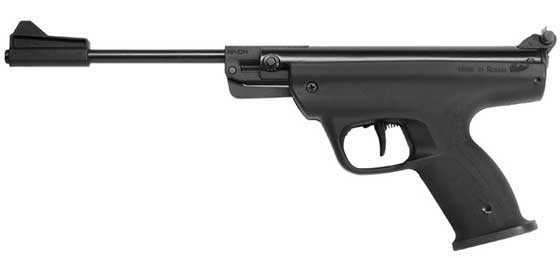 The IZH 53M air pistol looks like it stepped right out of the 1950s. It's a modern breakbarrel with a retro look and feel.
Accuracy day for the IZH 53M air pistol, and it's a day with some good surprises. I want to talk about how this pistol shoots, so I'm going to skip the drama of finding a good pellet, because of the three I tried, only one stood out. That was the one I played with the most.
The sights work fine!
No need to worry about the sights anymore. They shoot to the point of aim and have plenty of adjustment in all directions. They're also very crisp in the right lighting, which is strong light on the target and the shooter in relative dark.